A woman in the United Kingdom has been sentenced to more than 22 years in prison for repeatedly stabbing the wife of a man with whom she previously had a romantic relationship, according to local authorities. Clare Bailey launched the attack with a knife she had hidden in a bouquet of flowers, police said.
Bailey, 44, pleaded guilty to attempted murder in connection with the attack last year, North Yorkshire Police said in a news release announcing her sentence. Bailey carried out the attack on June 23, 2022, when she appeared at the targeted woman's residence in Harrogate, a town in North Yorkshire, wearing a COVID-style face mask and a red wig, police said.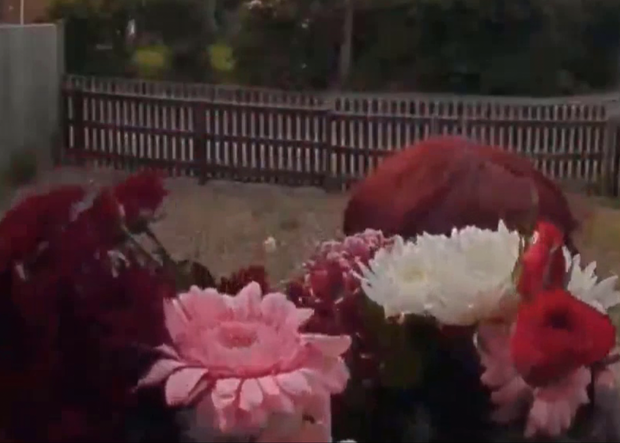 Authorities say Bailey showed up at the home with a bouquet of flowers, purchased from a grocery store, in order to conceal a large carving knife. Bailey eventually used the knife to stab the victim, a 43-year-old who police identified as Emma.
Although Emma did not know Bailey prior to the stabbing, authorities later determined that Bailey was previously involved in a romantic affair with Emma's husband.
The affair "had ended several months before the offence took place, something which Bailey had struggled to accept," police said.
When Emma met Bailey at the door to her home last June, Bailey "launched an unprovoked attack on her, repeatedly stabbing and slashing the victim to her neck, chest, stomach and arms," police said, noting that Emma "attempted to defend herself." The victim's daughter, a teenager, also witnessed the attack and tried to intervene. Bailey then fled the scene and returned to her home in the West Midlands, where police arrested her two days later.
Emma survived the attack, but her injuries required "extensive surgery and a hospital stay lasting more than one month, during which time she was not able to see her children," police said. The woman has also said she continues to deal with serious physical repercussions of the stabbing, as well as flashbacks, nightmares and insomnia, almost one year after the fact.
"I am still in pain every day and need painkillers to help with this. I use crutches to get around as I am still unable to use my right leg fully and for longer distances I have a wheelchair," Emma said in a statement. "I've lost all my independence, I couldn't go back to work, we are having to rely on disability benefits, I have just lost my whole life really, I need help with everything I do."
"I know people will have their opinion about what I should have done following the attack, but I have done what was best for me," the statement continued. "Affairs happen, they aren't nice, but they happen and no one would ever imagine something like this would be the outcome, this was not a normal reaction to someone breaking up a relationship."
Thanks for reading CBS NEWS.
Create your free account or log in

for more features.