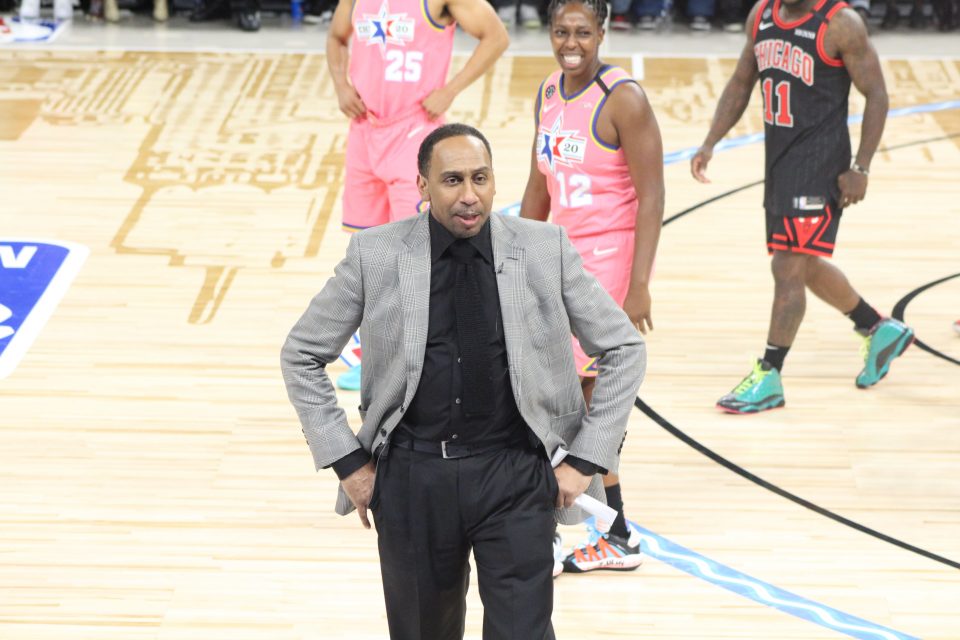 Like most fans, ESPN's Stephen A. Smith was flummoxed and flabbergasted when Hall of Famer Paul Pierce went on Livestream to proudly announce that he'd purchased his "girlfriend for the day."
The problem is not only what the former Boston Celtics superstar said and did. But also the fact that he and former teammate Kevin Garnett were streaming live to millions of fans on Showtime regarding the NBA Finals.
The two men were discussing basketball on "The Ticker & The Truth" show when a woman appeared in the left corner of the screen. What happened next was cringeworthy and left Garnett so embarrassed that he tried multiple times to detour the conversation in another direction, to no avail.
"Kevin, [this is] Camille. So, this is my girlfriend for the day," Pierce said, sounding intoxicated on social media once again. Garnett reflexively said, "Come on, man!"
But Pierce was undeterred and continued on as if he could not hear Garnett trying to talk him down. "They got a website where you can hire a girlfriend for the day," Pierce blurted out, his tongue thick from intoxication. "So I got a girlfriend for the day."
Garnett smiled wryly at first, but when Pierce tried to continue the conversation regarding his "hire," Garnett attempted to change the subject multiple times to let Pierce know that this subject was highly inappropriate.
Paul Pierce traps Kevin Garnett in grim men's livestream: https://t.co/3pQmbxsz84 pic.twitter.com/5dVqUXiADz

— Defector (@DefectorMedia) June 8, 2023
Smith, the host of the perennially-leading daytime talk show "First Take," was mortified that a Celtics legend would behave this way publicly.
"There's certain stuff that you just can't do, not when you're working in corporate America, d— sure. Not when you're working for Disney [ESPN]. Don't act like you didn't know what the moral clause is. You looked like you had a lot of strippers in your house. You have some weed going on everywhere in, alcohol and all of this other stuff," Smith wailed.
"You may find it funny. I don't. I find it kind of sad to be quite honest with you," Smith said. "That's the bulls— that irritates the living h— out of me."
Paul Pierce…you're better than this pic.twitter.com/olJq51fsTq

— Stephen A Smith (@stephenasmith) June 11, 2023
"That's how you want to be seen? You want the image of you being with a drink in your hand, surrounded by strippers or pulling out your phone to summon women that you paid for? With alcohol or weed always around you, slurring your speech? Please stop.
"You mean too much to the game of basketball. It's embarrassing. Come on, bro. You're better than that," Smith said.