Errol Spence Jr. is not a fan of supporting fighters from other nations. Particularly, when the opponent is someone from the fan's own country. In particular, he is not happy with how a large chunk of the US population is supporting Tyson Fury over Deontay Wilder.
Tyson Fury has signed a deal with US promotion Top Rank. Therefore, his last four fights have all been in the United States. The latest of the four fights came in February earlier this year. "The Gypsy King" annihilated Fury for seven rounds. The support for the Brit was easily noticeable in the MGM Grand Garden Arena in Las Vegas.
The unified Welterweight champ finds it odd that fans from the US chose to support the fighters from across the Atlantic Ocean. He compared it to the behavior of fans from the UK who always rally behind their own fighters. Spence expects the same from US fans as well.
Errol Spence Jr. says he will always support his countryman Deontay Wilder
Spence talked to Brian Custer on the Last Stand podcast. He was very clear about who he will support in the trilogy between Wilder and Fury. The Welterweight champ has not forgotten how he was 'mean-mugged' during his fight with the Brit Kell Brook in 2017 in England. Therefore, he will support "The Bronze Bomber", despite how much heavily favored Fury is.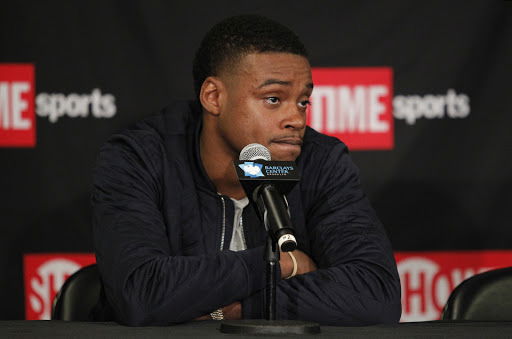 "I'm always going to root for my countryman just like they always root for their guy from the UK," said Errol Spence Jr. "He's [Deontay Wilder] the hometown guy, he's the American kid. That's what I don't like either. I don't like how the American guys are rooting for Tyson Fury and he's from the UK when all the UK guys are going for their guy."
Fury has developed a fan following in the US because of his interesting personality. Compared to Wilder, Fury has always been the more easily marketable fighter. Apart from this, Fury's performance in the two fights against Wilder has also tilted the scale of popularity towards him. Regardless, Spence Jr. will never agree with how Americans are supporting Fury.
"All the boxers are going for Tyson Fury and all the fans are going for Tyson Fury. We've got people here that have got split support. A lot of Americans are going for Tyson Fury. I don't like that a lot," Spence said.