These easy baked apples are filled with a yummy granola streusel and baked to perfection. Top with ice cream or whipped cream for the ultimate fall dessert!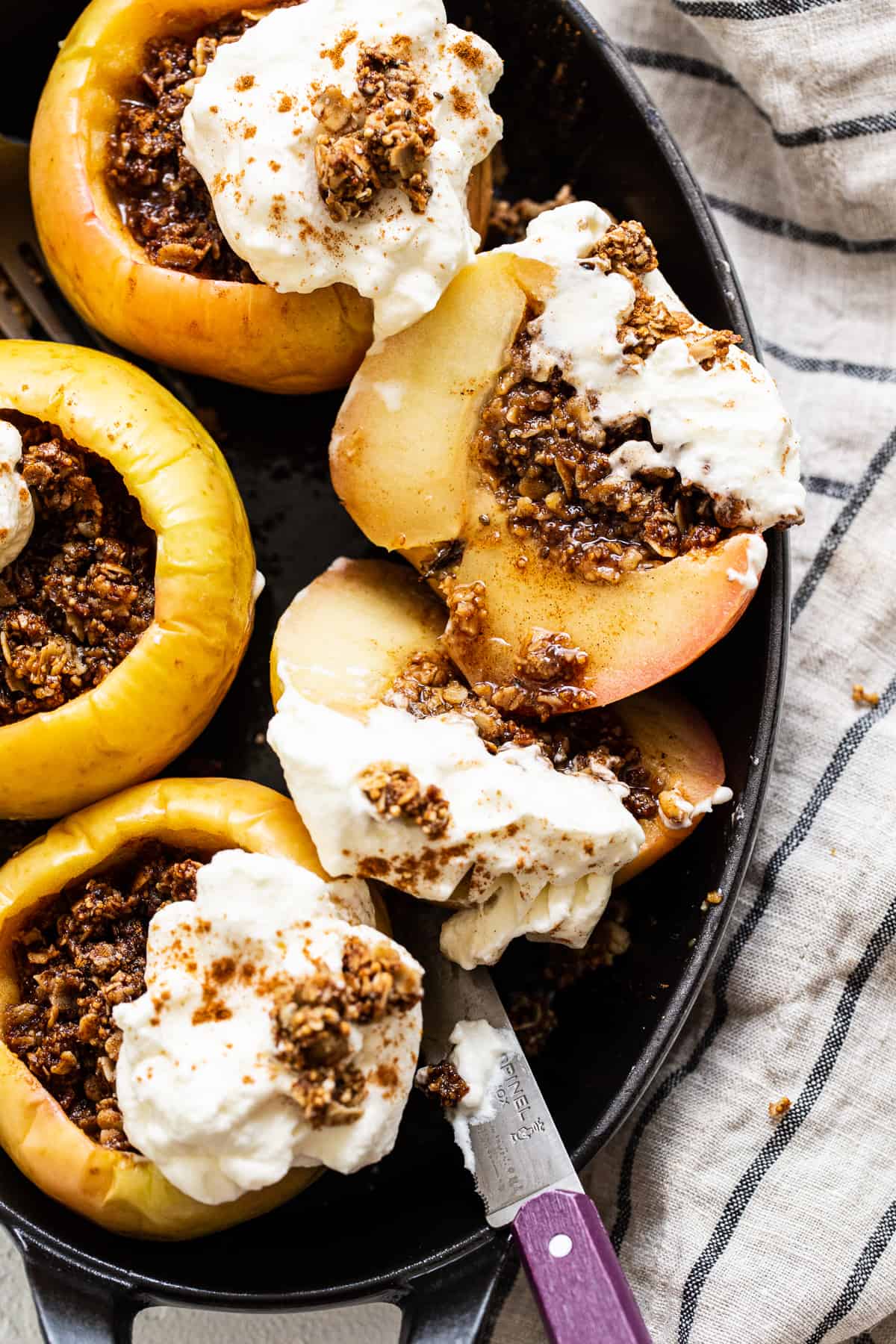 Let's Make Baked Apples
Get ready to have your house filled with alllllllll the delicious scents of fall. These baked apples are filled with a homemade granola streusel and baked to absolute autumn perfection.
Why you'll love 'em!
More crunch than a traditional baked apple thanks to the homemade streusel granola filling.
Looks fancy, but so easy to make.
Perfect fall dessert for any occasion!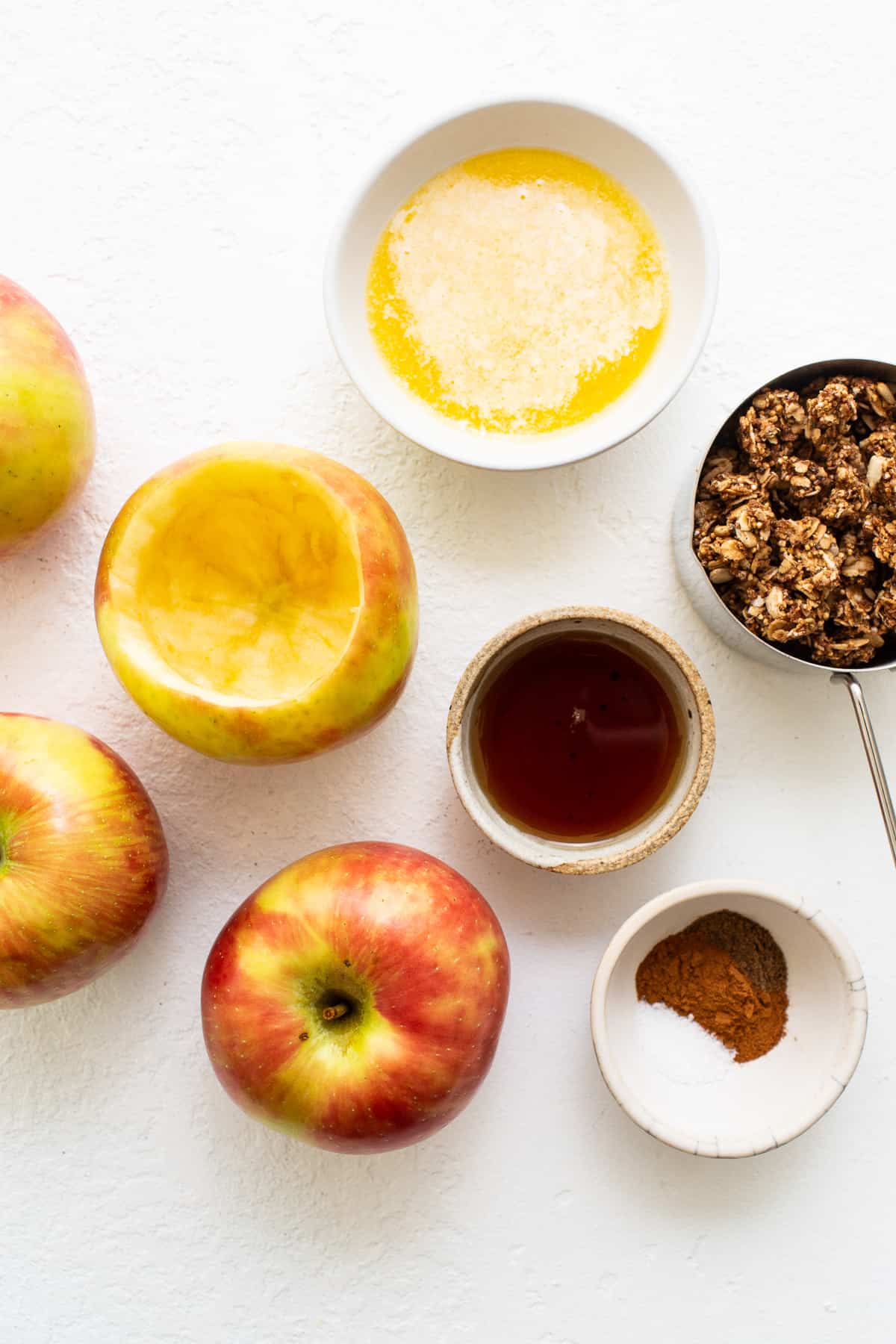 Ingredients for Baked Apples
Honey crisp apples
Granola 
Ground cinnamon 
Ground cardamom 
Unsalted butter
Maple syrup
Course salt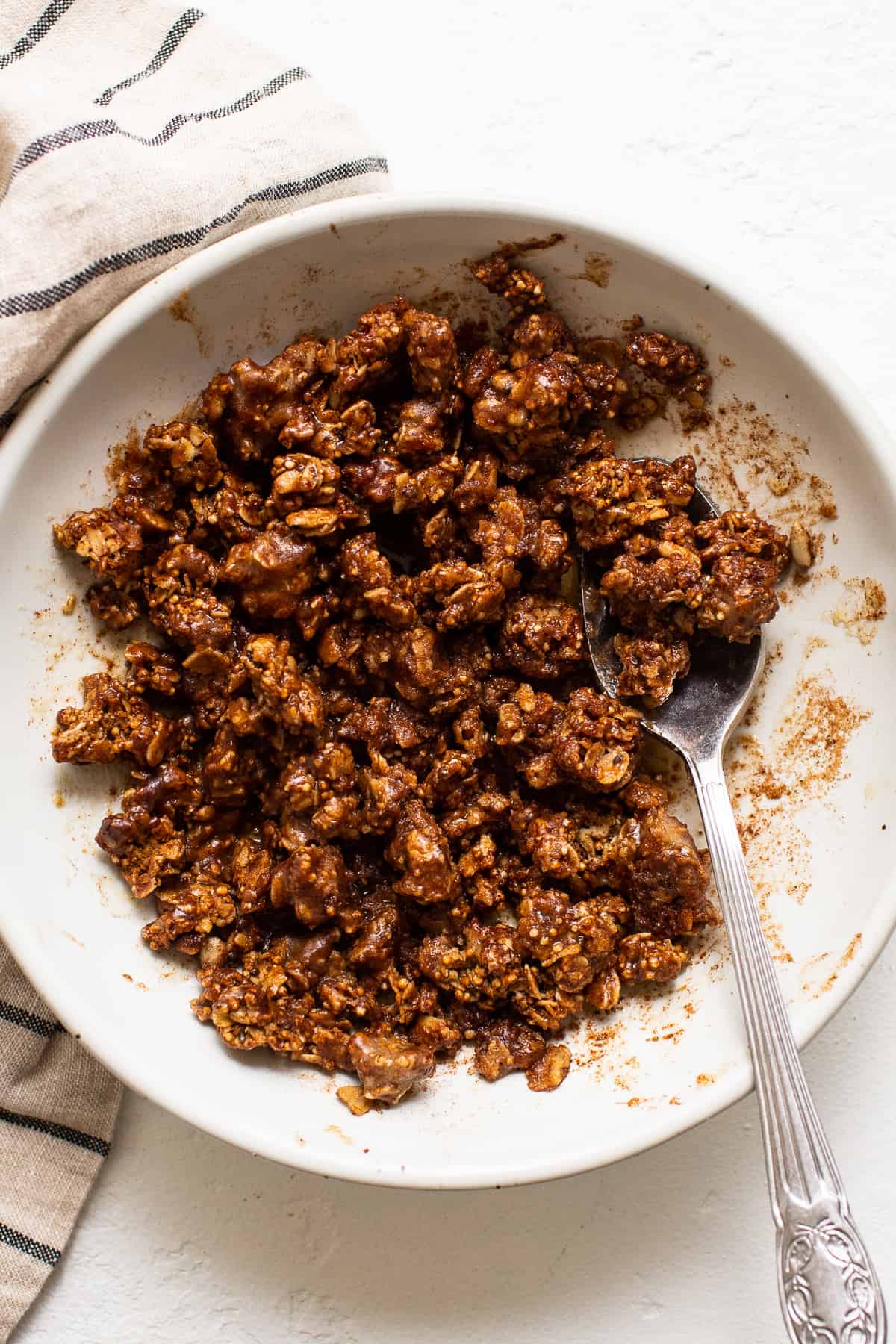 How to Make Baked Apples
Core Apples
Preheat the oven to 350ºF and core an apple about half way with an apple core-er or a sharp spoon. Create a well on the top of each apple and place the apples in the baking dish. 
Par Bake Apples
Using a pastry brush, wipe each apple with melted butter and place the baking dish in the oven and bake for 15 minutes. 
Make Streusel Filling
While the apples are baking, place the remaining butter into a mixing bowl along with the granola, cinnamon, cardamom, salt and maple syrup. Mix the ingredients together until the granola is coated. Set aside.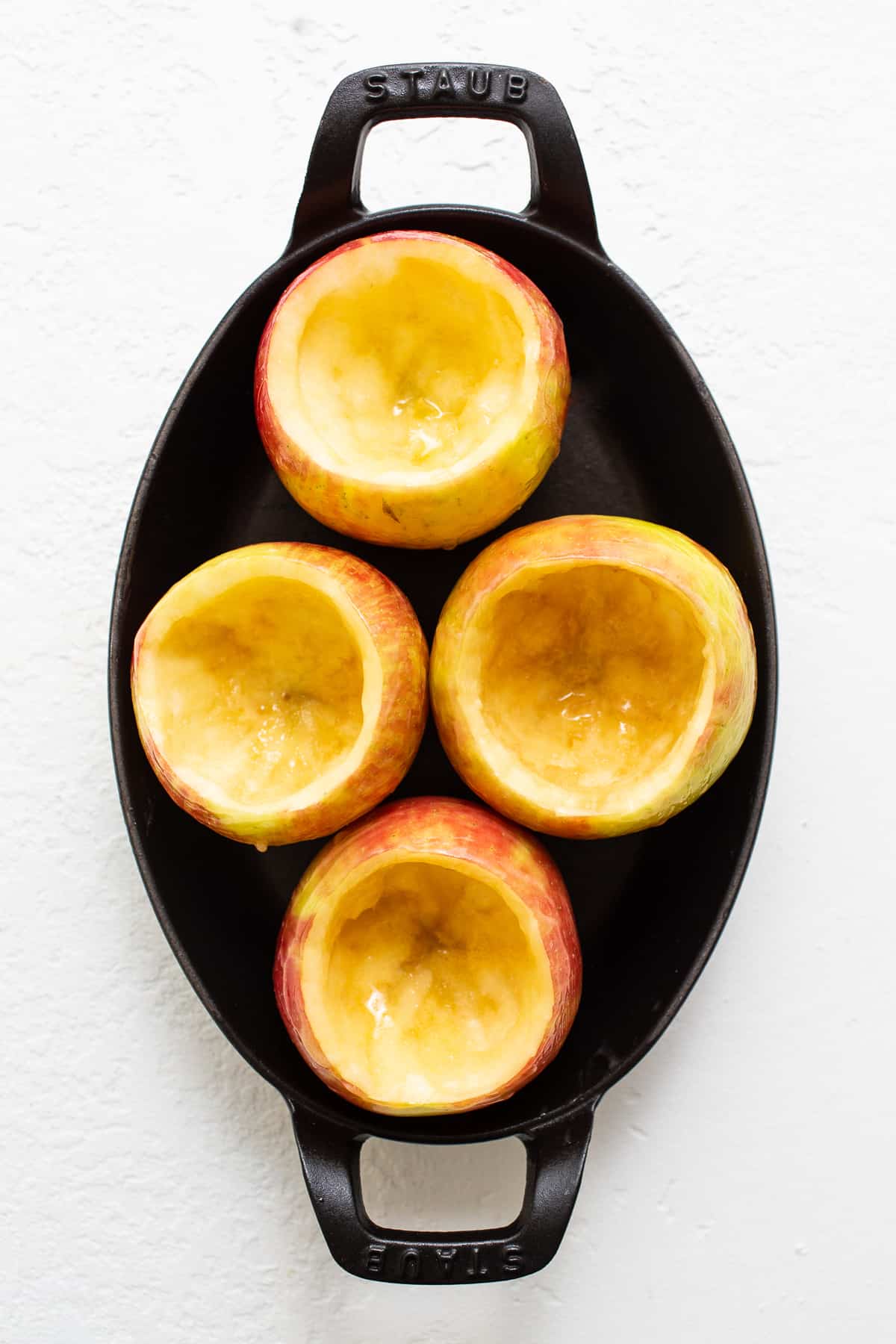 Finish Baking Apples
Remove the apples from the oven and add ¼ cup of the granola mixture into the middle of each apple. Cover the baking dish with aluminum foil and bake for another 30-40 minutes or until the apples are softened. 
Let rest & serve
Remove the apples from the oven and uncover the apples. Let the rest for 10 minutes and then serve them with a nut butter drizzle or with a scoop of vanilla ice cream.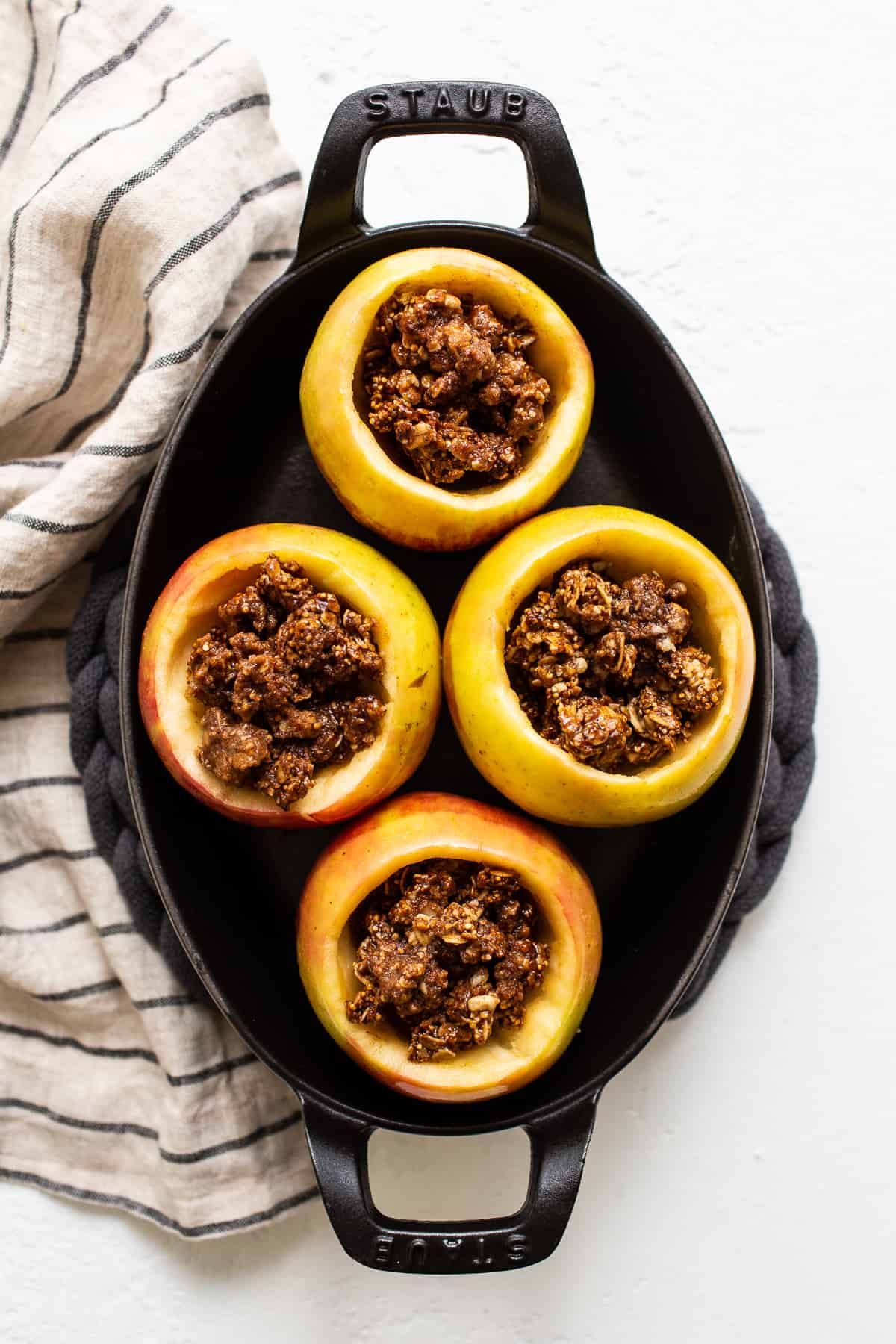 Top Tips
Use any variety of apples: We absolutely love the flavor of honey crisp apples, but feel free to use any variety of apples, especially if that's what you have on hand.
Use your favorite granola: When we say use your favorite granola, we mean it! Your baked apples will take on the flavors of the granola you choose.
Don't forget the ice cream: Is there any better combo than warm apples and cold vanilla ice cream?!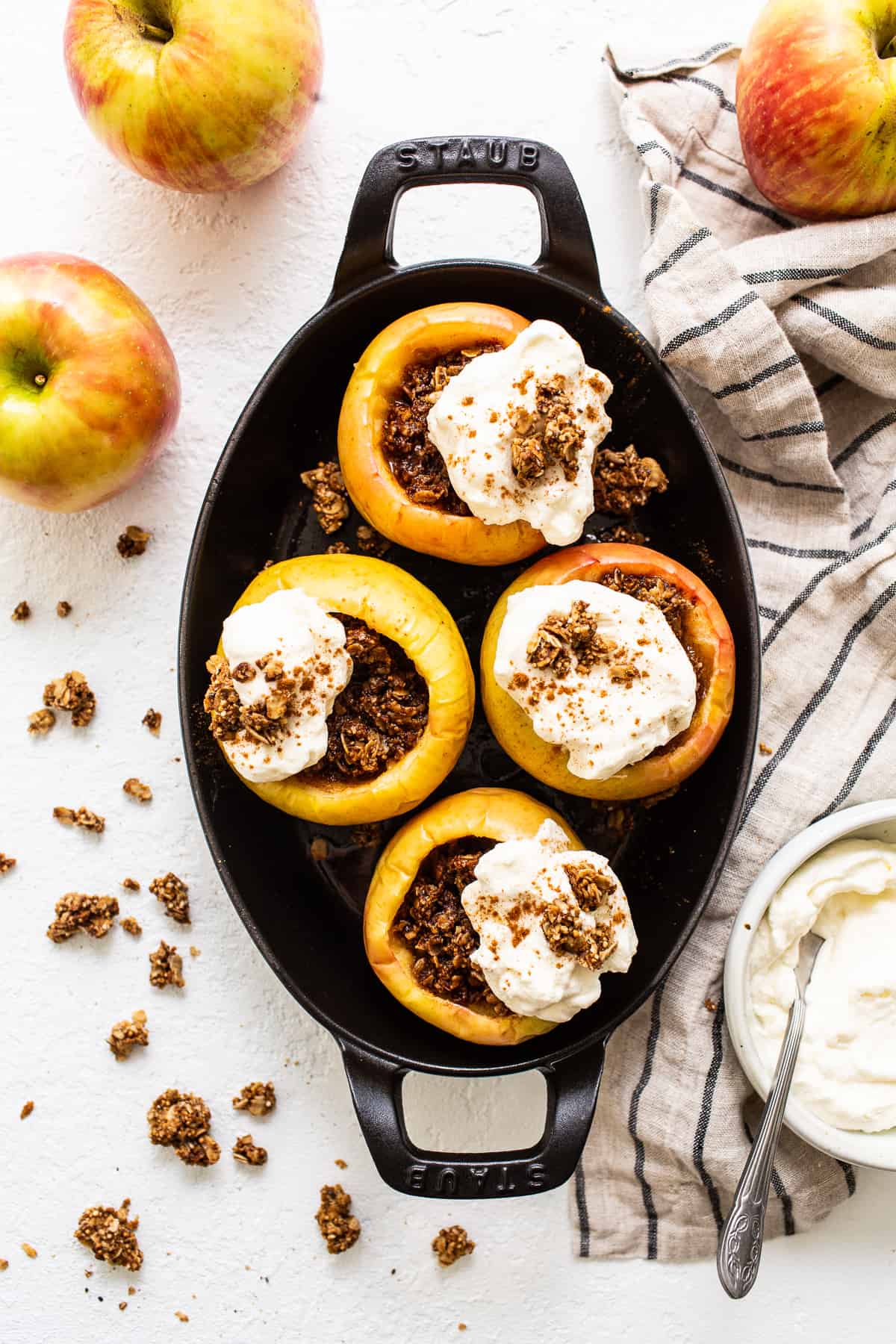 Storage
Store these baked apples in an airtight container in the fridge for up to 3 days.
To reheat: Reheat in oven at 350ºF for 15 minutes or until the center is warm.