There is so much you can do with this chicken fajita marinade. It is quick and easy to whip up this chicken marinade, add it to chicken, and add it to your favorite fajita recipes.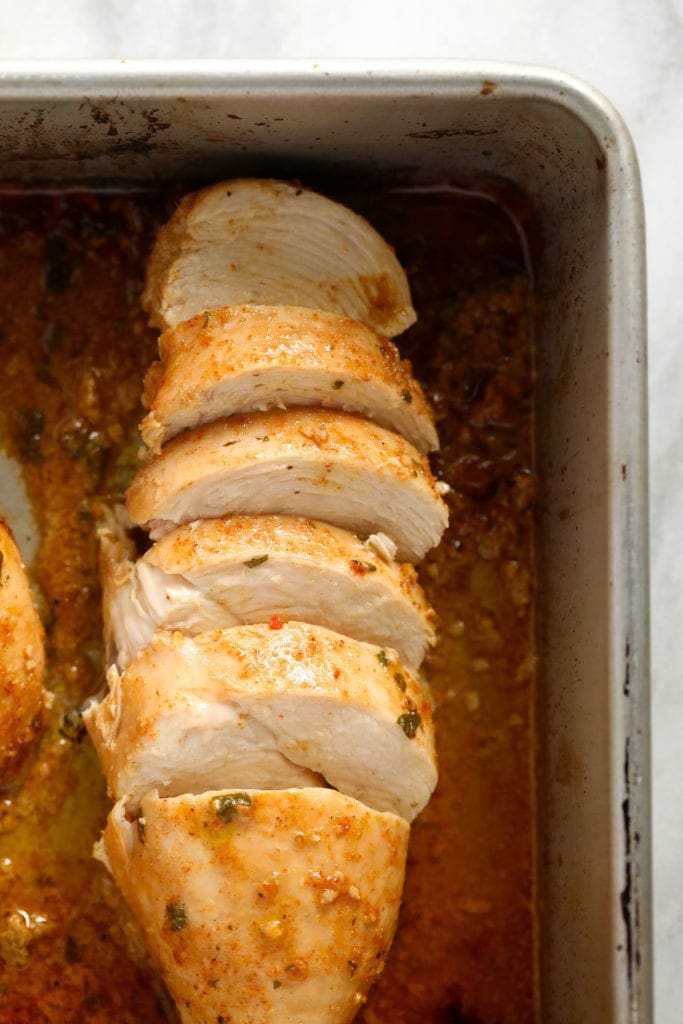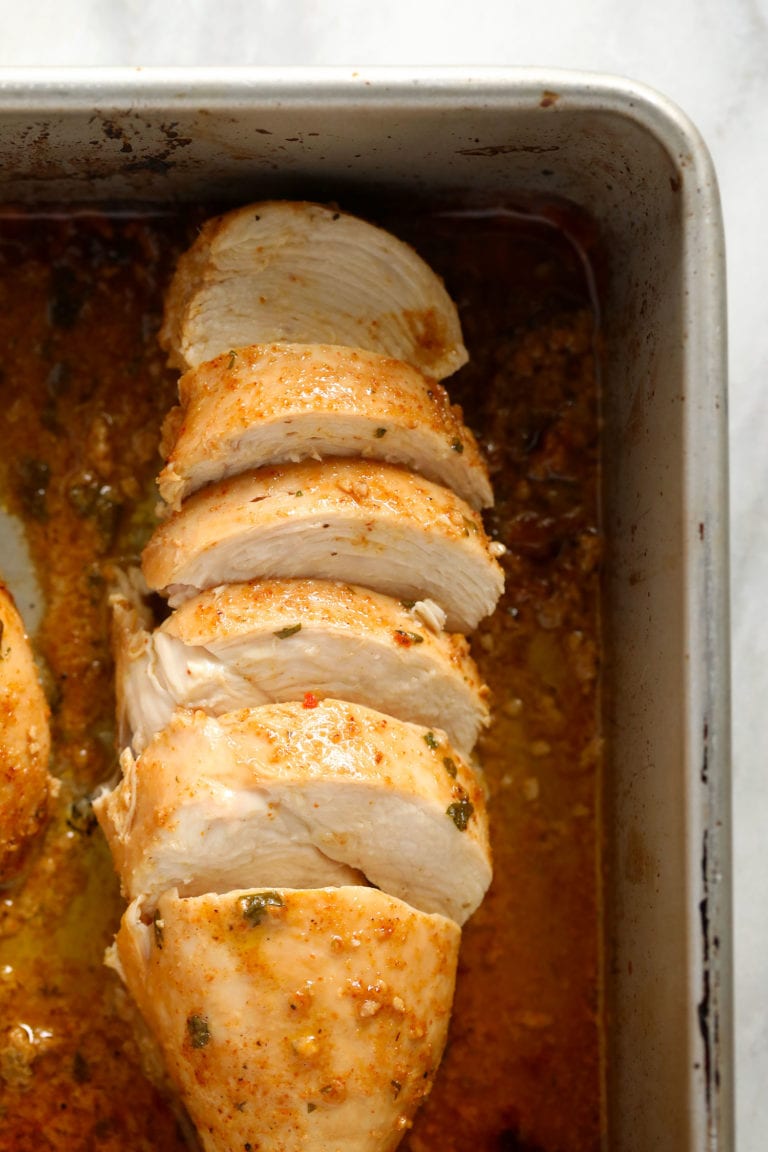 How to Use Chicken Fajita Marinade
How do you use chicken after you've marinated it in fajita marinade? Let me count the ways! Honestly, there are countless ways.
After marinating chicken in fajita marinade, you can make recipes like these fajita breakfast burritos or this fajita chicken breakfast bake. You can even just shred or chunk your chicken for nachos or classic fajitas!
Below are some of the possible ways that you can prepare your chicken after it's marinated to perfection!
Featured Ingredients
The hope is that you have most of the spices you need to make this marinade right in your own home. If not, everything on our ingredient list is easy to find! Here's what you'll need.
Olive oil – EVOO is an Italian staple, so this is our preferred oil. You can try using vegetable or canola, instead.
Lime juice – Make sure to use freshly squeezed lime juice and not the kind you can buy in the yellow container.
Rice vinegar – rice vinegar is going to help balance out the citrus and give your fajita marinade a little tang.
Spices – we use a mixture of chili powder, ground cumin, smoked paprika, and garlic powder in this marinade. It is a mixture of spices that is usually in a fajita seasoning. If you have our homemade fajita seasoning feel free to use a few teaspoons of that instead.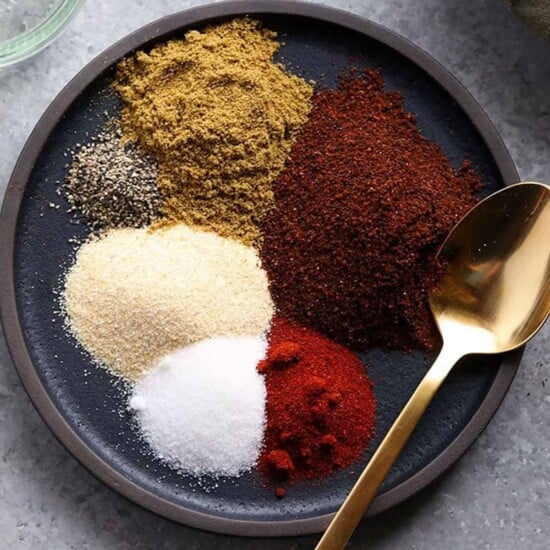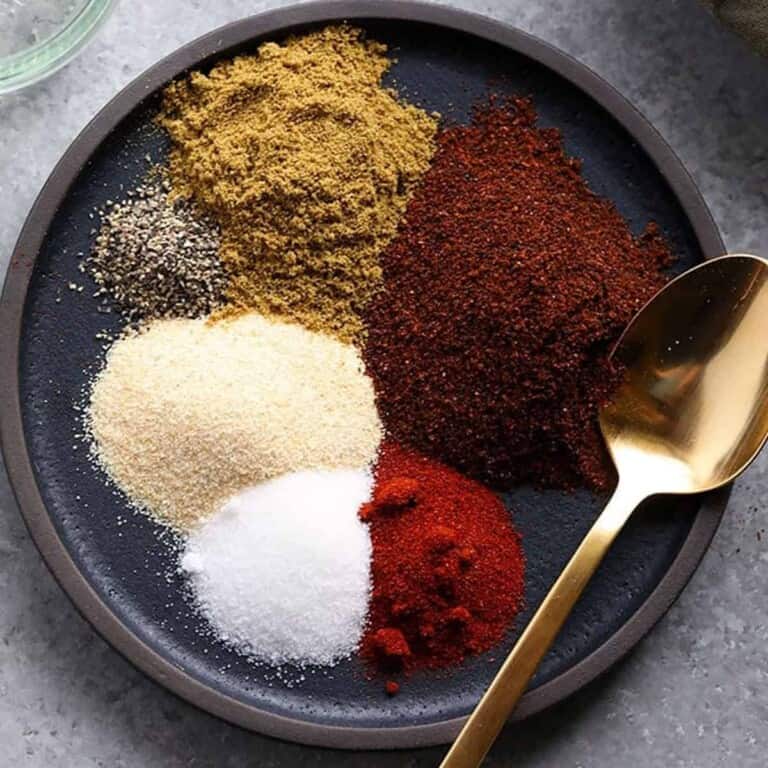 homemade
Fajita Seasoning
This fajita seasoning is easy to mix up and keep in your pantry for easy access to everything fajita.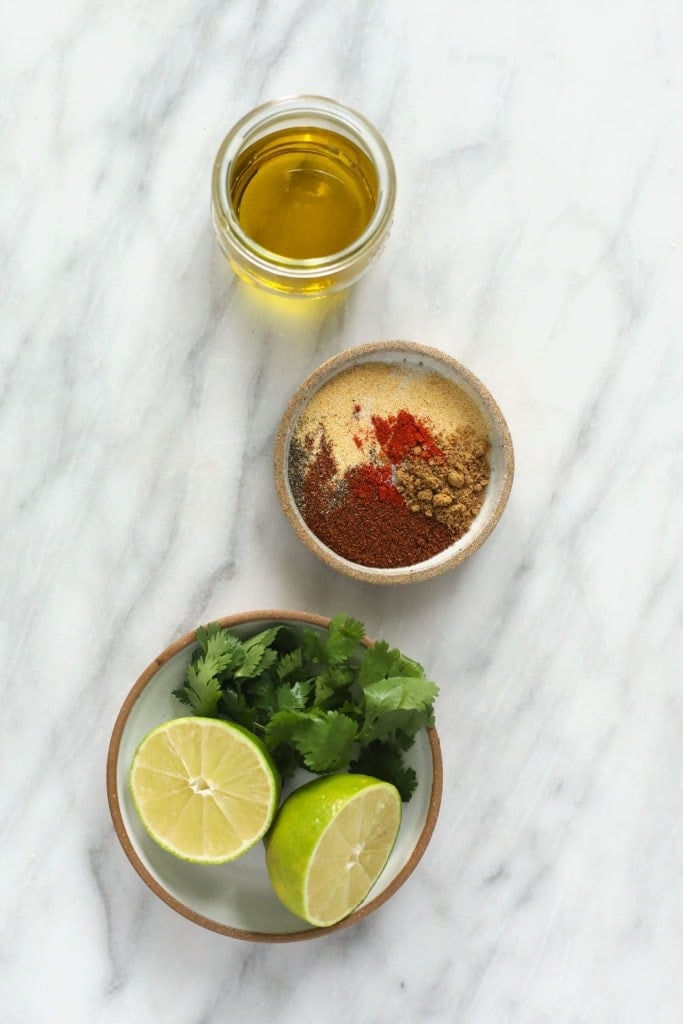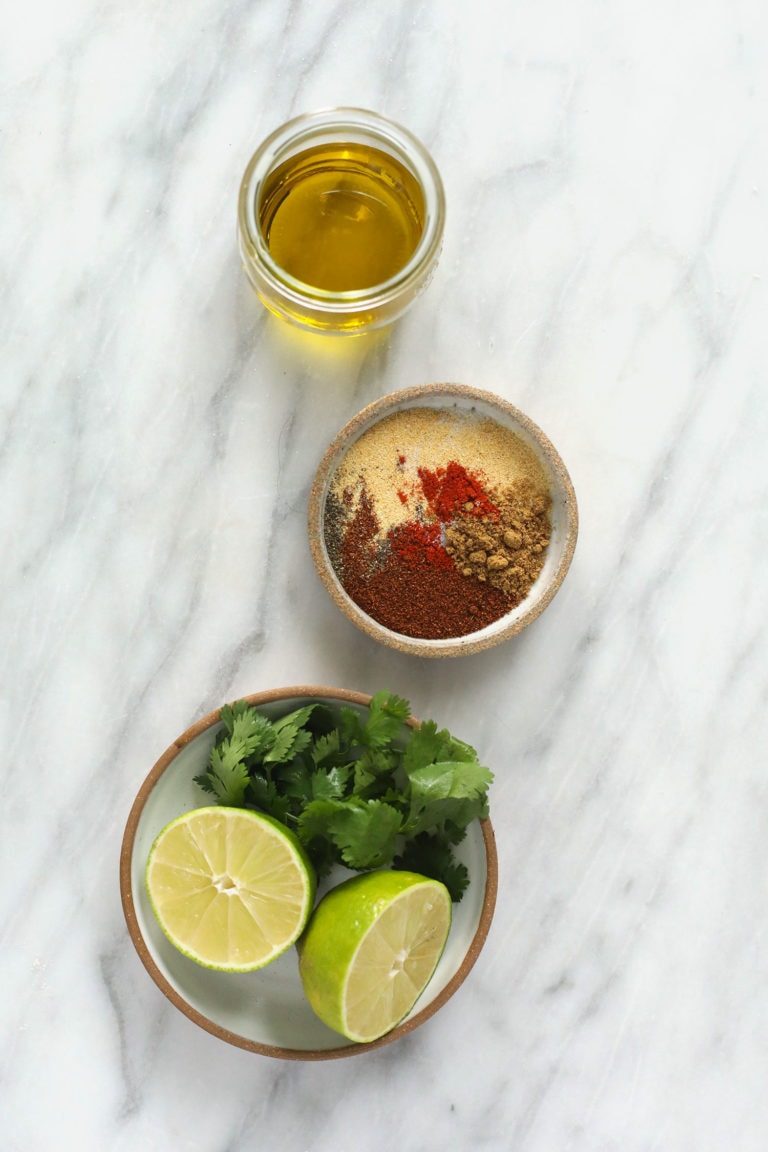 How Long Do You Marinate Chicken?
The biggest piece of advice we have when marinating chicken is the longer the better! If you can marinate your chicken for 24-hours, do it!
However, if you only have 30 minutes or 2 hours, that's okay too.
FAQ
What is fajita chicken made of?
Fajita chicken is usually made with fajita seasoning, chicken, peppers, and onions.
What cut of meat is fajita chicken?
You can use chicken breast or chicken thighs for fajita chicken.
Can I make this marinade spicy?
Yes, you can add your favorite hot sauce or slices of jalapeños to this marinade to make it extra spicy.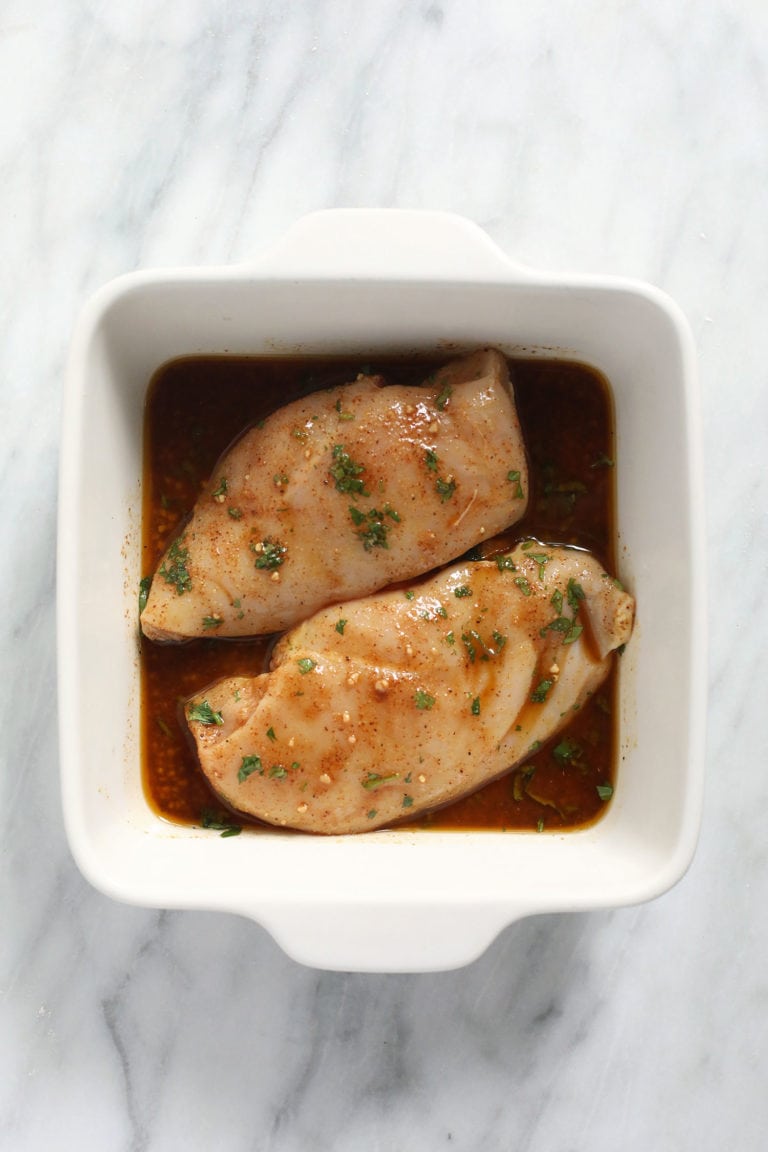 Baking Instructions
Baking marinated chicken breast is easy and great for meal prep. Transfer the marinated chicken plus the excess marinade into a baking dish and bake at 375ºF for around 20-25 minutes or until the internal temperature reaches 165ºF.
Checks out full instructions here on how to bake chicken breast.
Freezing Instructions
Freezing marinated chicken is a secret meal prep tip that will change your life. Prep 1 meal, 2 meals, or 5 meals all at once to have easy access to Italian marinated chicken any day of the week.
Place the fajita chicken marinade along with 1 lb. of chicken into a freezer-safe gallon-size bag.
Remove as much air as possible and then seal.
Write "Fajita Chicken" on the front of the bag along with the date. Freeze up to 3 months.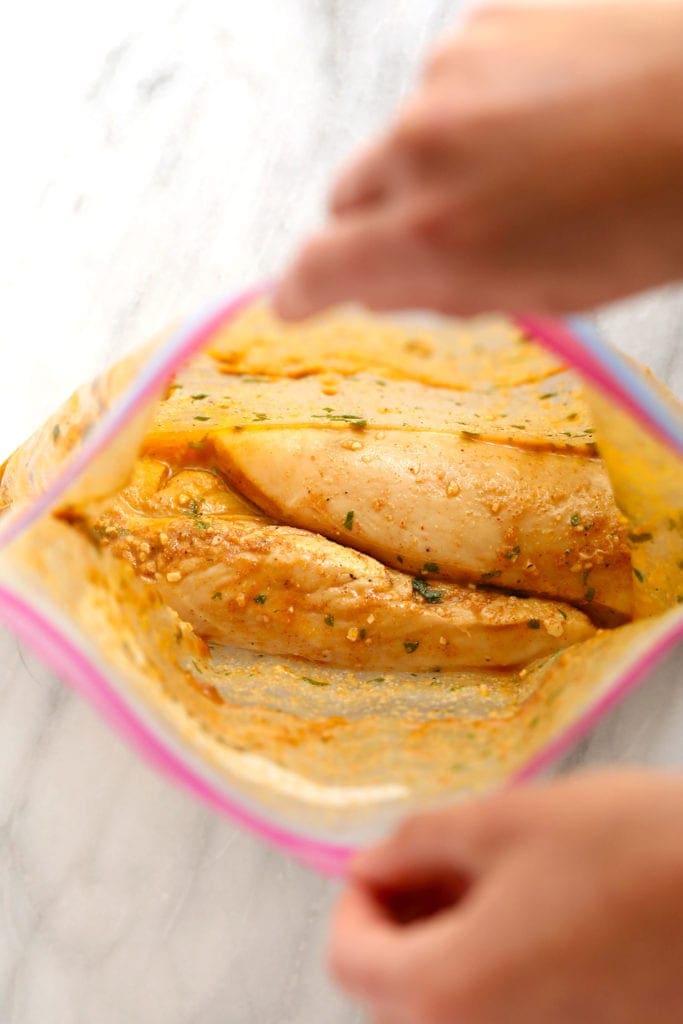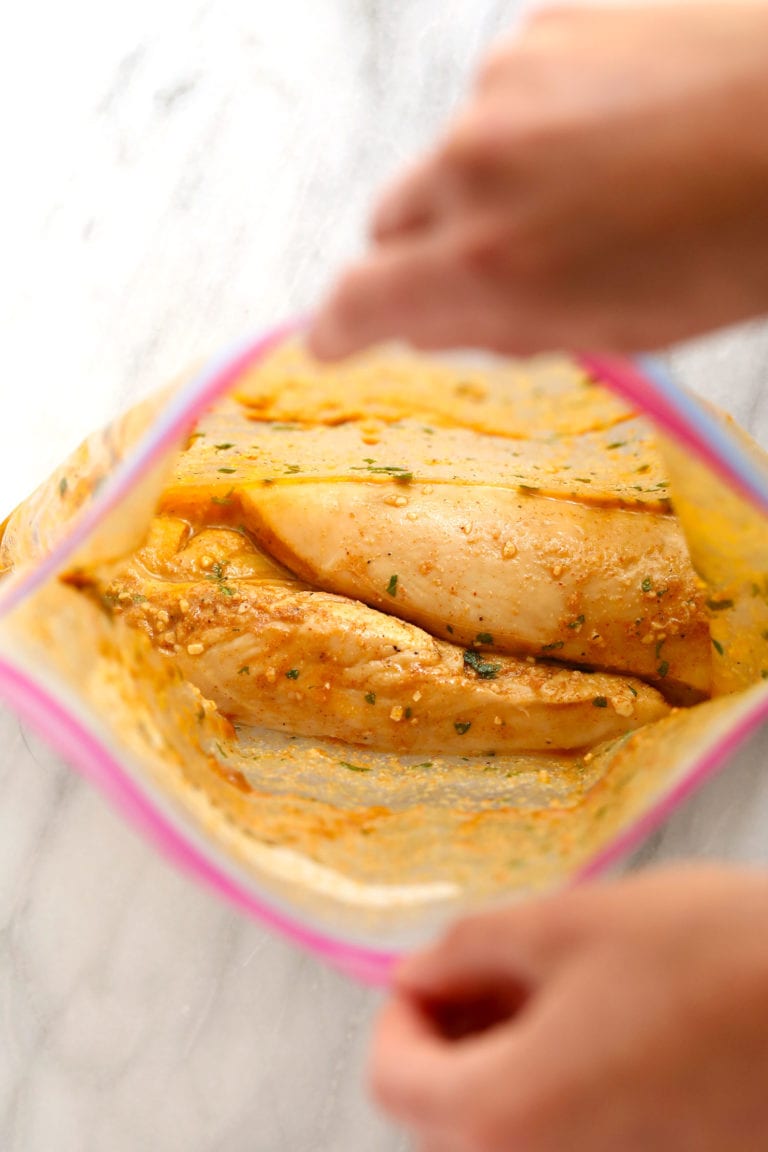 Ingredients
1 – 1.5

lbs.

boneless skinless chicken breast

1/4

cup

olive oil

2

tablespoons

lime juice

1

tablespoon

rice vinegar

1

teaspoon

chili powder

1/2

teaspoon

ground cumin

1/8

teaspoon

smoked paprika

1

teaspoon

garlic powder

1

teaspoon

minced garlic

1/4

teaspoon

salt

1/8

teaspoon

ground pepper

1

tablespoon

fresh chopped cilantro
Instructions 
Place all ingredients for the fajita chicken marinade (minus the chicken breast) into a medium bowl and whisk to combine.

Place chicken breast into a glass container or gallon-size bag. Then, pour the marinade on top of the chicken, making sure it is covered.

Let chicken marinate in the refrigerator for at least 30 minutes, or for best results, overnight.
Nutrition facts
Calories: 261kcal Carbohydrates: 1g Protein: 26g Fat: 15g Fiber: 0g Sugar: 0g