The reproductive organ of males is called the prostate. Its purpose is to release fluids that protect and feeds the sperm cells of a male. However, males can experience prostate problems, men above 50 years face prostate issues though it is seen in males in their 40s also. Acupressure for prostate problems is a natural and effective solution. Read on to know more.
Types of Prostate problems
There are mainly three types of prostate problems and a man may experience one or more of these conditions-
Inflammation or prostatitis – this condition can occur in men in the age group 30 to 50 years
Non-cancerous prostate enlargement or Benign Prostatic Hyperplasia ( BPH) – this is found in older men, though not a dangerous but still a significant condition.
Prostate Cancer – Mostly men above the age of 50 years face this prostate condition
Hence, if you have a family history of prostate problems or you are in your 50s/ 60s, then do consult your doctor for a regular prostate gland checkup.
Common Symptoms of Prostate Problems
So, here are some symptoms that may or may not occur in prostate conditions-
difficulty in urinating
painful urination
the feeling of urinating often, especially at night
feeling as if the bladder is not completely empty.
Cure Prostate Problem with Acupressure
We have discussed how to get relief from enlarged prostate with natural remedies. Here we will let you know how to cure prostate problems with acupressure. Check out Acupressure points to cure prostate problems in the figure given below: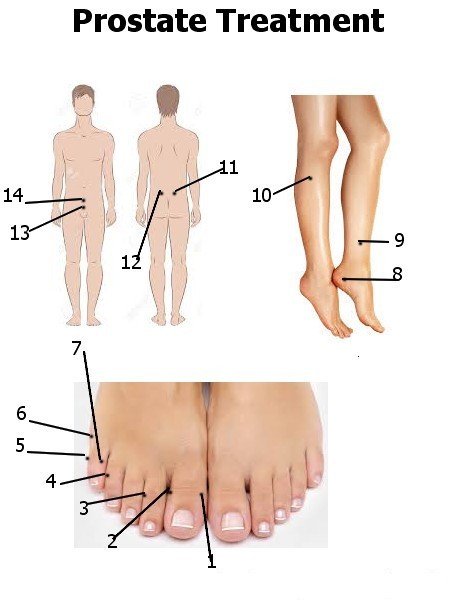 For severe problems, you should see a doctor. There are some precautions while treating health issues with acupressure. You may take care of some precautions while doing acupressure. These precautions are-
If you are suffering from any chronic disease, long-standing illness, or a disorder involving tissue change or degeneration, you should not do acupoint stimulation. Take care that you never apply pressure to the acupoints before or after 1/2 hour of taking a hot water bath or taking your meal.
To track the exact acupressure point you should massage the nearby area and apply the pressure where you feel more pain. Massaging will help in additional benefits as it will remove any blockage in the blood flow.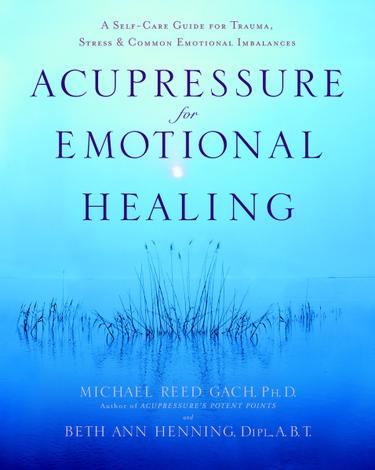 Acupressure for Emotional Healing
You may also like:
---
Natural Remedies to Relieve an Enlarged Prostate
Factors that increase risk of Prostate cancer
---
Information provided by acupressure specialist Mr.M.R.Monga. He is 93 years old and has a vast knowledge of acupressure and treated thousands of people free of charge.